Explore the interiors
Rick's Café enchants guests with its elegant atmosphere, intricate interiors, and captivating live piano music. Inspired by "Casablanca," the space transports visitors back in time, making them feel part of the iconic film.
Discover our Menu
Rick's Café offers a delectable menu featuring seafood, pasta, and meat dishes. Indulge in starters like prawn salad and smoked salmon, savor main courses such as grilled sea bass, and treat yourself to decadent desserts.
EMAIL US : booking.rickscafe@gmail.com
From Our Blog
Latest News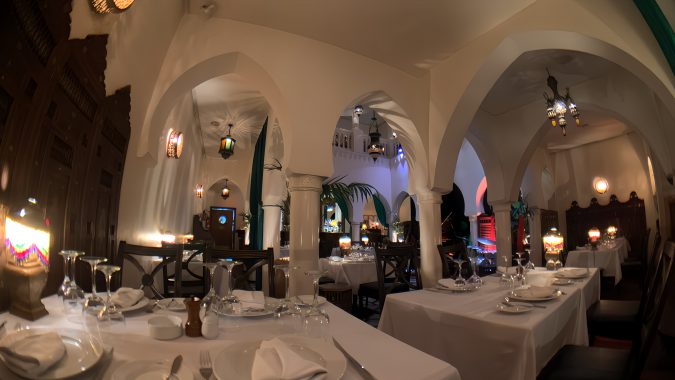 Stepping into Rick's Café in Casablanca, you're instantly transported into a scene from the iconic 1942 film. Thanks to Kathy Kriger's vision, you can immerse yourself in a setting steeped…
Read More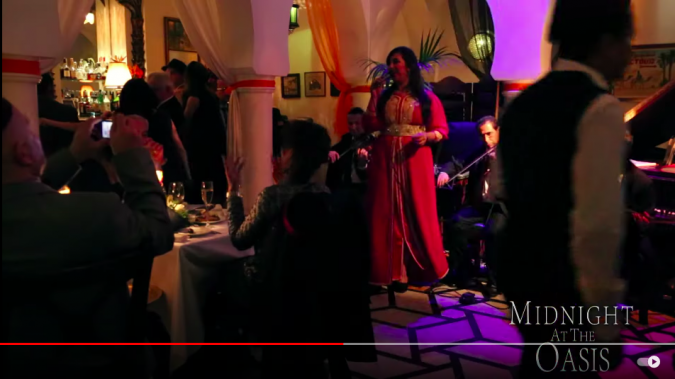 As the clock ticks down to a new year at Rick's Café, the "Midnight At The Oasis" celebration promises a magical night steeped in nostalgia and charm. Let the music,…
Read More
What Our Clients Say
Testimonials
Our 3rd night in a row and sorry to leave Casablanca and Rick's.

I wish there was something as wonderful as this in New York city !!

Thank you for a great time !!
Anonymous customer
Rick's Café became famous due to the movie Casablanca. We came from Canada to visit Rick's Café and enjoyed the lunch. The atmosphere is wonderful, as well as the service.
Walter & Sophie
Please, just one favor :

CHANGE NOTHING !!!

I'll be back soon.

Thanks a lot.
Anonymous customer
This place is very very special
Ambassador Sam & Sylvia Kaplan
Music At Rick's
Music is an integral part of the Rick's Café experience, enhancing the atmosphere and transporting guests to the world of the iconic film "Casablanca." Issam Chabaa's piano performances and jazz sessions enrich Rick's Café's atmosphere, harmonizing with elegant interiors and making music a vital part of the overall experience.
Arabesques
A Journey In Arabic Music
An Oud and a classic guitar playing together.
Ahmed Gendouz and Driss Nigra,
two talented musicians exploring
arabic music repertoire.